---

U.S. MARKETS:
One old market adage that is commonly mentioned just ahead of the Jewish holidays is "Sell Rosh Hashanah, Buy Yom Kippur."  Sept 24-25 for a possible buy.
 Friday's New Moon plus a quadruple  options expiration perfectly synced to create trading top. the New Moon.   Autumnal Equinox September 23-23.  Full Moon.  September 29.  January Barometer says year-end rally likely.
---
Following the volatility seen to close out the previous week, stocks turned in a relatively lackluster performance during trading on Monday. The major averages spent the day bouncing back and forth across the unchanged line.
The major averages eventually ended the session slightly higher. While the S&P 500 edged up 3.21 points or 0.1 percent to 4,453.53, the Dow inched up 6.06 points or less than a tenth of a percent to 34,624.30 and the Nasdaq crept up 1.90 points or less than a tenth of a percent to 13,710.24.
The choppy trading on Wall Street came as traders seemed reluctant to make significant moves ahead of the Federal Reserve's monetary policy announcement on Wednesday.
The Fed is widely expected to leave interest rates unchanged, but traders will pay close attention to the accompanying statement and the central bank's projections for clues about the outlook for rates.
While CME Group's FedWatch Tool is currently indicating a 99.0 percent chance the Fed will leave rates unchanged this week, the outlook for the November meeting is somewhat more mixed.
The FedWatch Tool is indicating a 69.0 percent chance rates will remain unchanged in November but a 30.7 percent chance of another quarter point rate hike.
"How the Fed delivers the pause is crucial for November and December rate expectations, but whether it's presented with a dovish or hawkish tilt is what matters most for financial markets," said Quincy Krosby, Chief Global Strategist for LPL Financial. "The Fed, and Fed Chair Powell particularly, will emphasize that they remain data dependent."
She added, "Financial markets are even more keenly data dependent, and the wrapping of the pause, with a dovish or hawkish angle, is key for the market's direction."
On the U.S. economic front, the National Association of Home Builders released a report showing homebuilder confidence in the U.S. has unexpectedly deteriorated in the month of September.
The report said the NAHB/Wells Fargo Housing Market Index slumped to 45 in September after tumbling to 50 in August. Economists had expected the index to come in unchanged.
The housing market index dropped below the key breakeven measure of 50 for the first time in five months, as persistently high mortgage rates above 7 percent continue to erode builder confidence.
Sector News
Reflecting the lackluster close by the broader markets, most of the major sectors ended the day showing only modest moves.
Airline stocks showed a significant move to the downside, however, with the NYSE Arca Airline Index falling by 1.8 percent to its lowest closing level in well over four months.
Considerable weakness was also visible among biotechnology stocks, as reflected by the 1.4 percent drop by the NYSE Arca Biotechnology Index.
Commercial real estate stocks also moved lower on the day, while oil stocks saw some strength amid a continued increase by the price of crude oil.
Other Markets
In overseas trading, stock markets across the Asia-Pacific region moved mostly lower on Monday, with the Japanese markets closed for a holiday. Hong Kong's Hang Seng Index tumbled by 1.4 percent and South Korea's Kospi slumped by 1.0 percent, while China's Shanghai Composite Index bucked the downtrend and rose by 0.3 percent.
The major European markets also moved to the downside on the day. While the French CAC 40 Index plunged by 1.4 percent, the German DAX Index dove by 1.1 percent and the U.K.'s FTSE 100 Index fell by 0.7 percent.
In the bond market, treasuries climbed back near the unchanged line after seeing early weakness. As a result, the yield on the benchmark ten-year note, which moves opposite of its price, edged down by less than a basis point to 4.319 percent after reaching a nearly one-month intraday high of 4.359 percent.
Looking Ahead
Trading activity is likely to remain somewhat subdued on Tuesday, although a report on housing starts may attract some attention.
---
T
GOLD SUFFERING FROM STRONG US DOLLAR - ALSO UAPs
RECORDED THURSDAY AFTERNOON SEPTEMBER 14 - 
---
SPY - WEEKLY - UNTIL WE TAKE OUT THE LOW FROM AUGUST 14 WEEK, THE BULLS HAVE THE UPPER HAND
CRYPTO UPDATE AS OF SEPTEMBER 18
CANNABIS UPDATE FOR SEPTEMBER 18:
---

---
OPPORTUNITY TO ACCESS MARK LEIBOVIT'S PROPRIETARY VOLUME REVERSAL INDICATOR - THIS IS THE ONLY PLACE TO DO IT!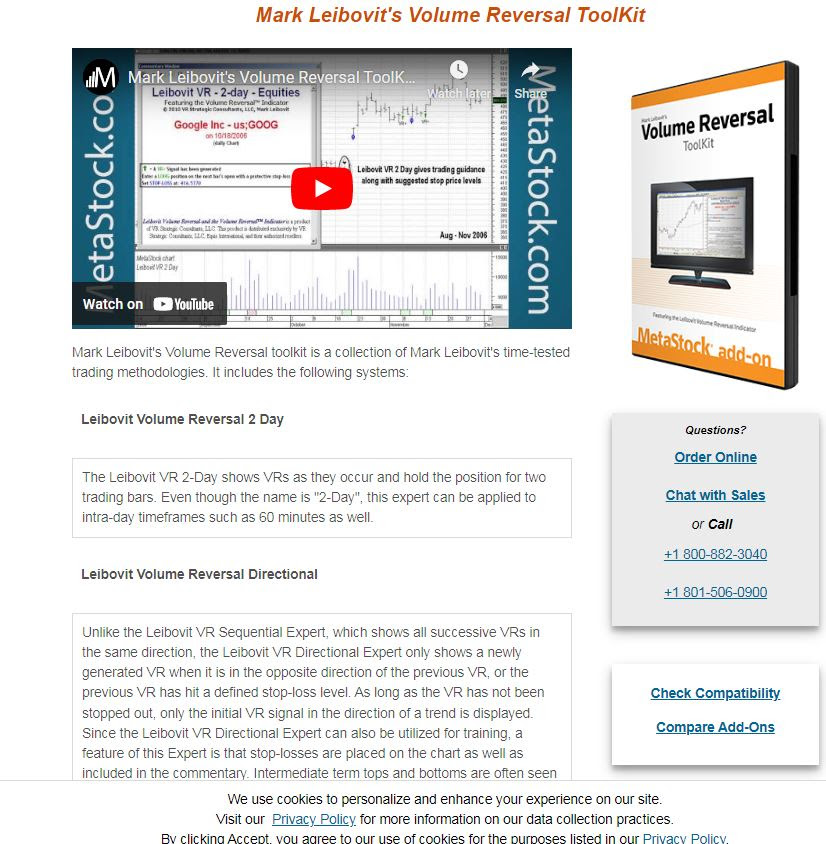 COME ON, DAD. IT'S TIME TO EAT
DISCLAIMER:
WE ARE NOT FINANCIAL ADVISORS AND DO NOT PROVIDE FINANCIAL ADVICE
The website, LeibovitVRNewsletters.com, is published by LeibovitVRNewsletters LLC.
In using LeibovitVRnewsletters.com (a/k/a LeibovitVRNewsletters LLC) you agree to these Terms & Conditions governing the use of the service. These Terms & Conditions are subject to change without notice. We are publishers and are not registered as a broker-dealer or investment adviser either with the U.S. Securities and Exchange Commission or with any state securities authority.
All stocks and ETFs discussed are HYPOTHETICAL and not actual trades whose actual execution may differ markedly from prices posted on the website and in emails. This may be due internet connectivity, quote delays, data entry errors and other market conditions. Hypothetical or simulated performance results have certain inherent limitations as to liquidity and execution among other variables. PAST RESULTS ARE NOT NECESSARILY INDICATIVE OF FUTURE FORECASTING ACCURACY OR PROFITABLE TRADING RESULTS.
All investments are subject to risk, which should be considered on an individual basis before making any investment decision. We are not responsible for errors and omissions. These publications are intended solely for information and educational purposes only and the content within is not to be construed, under any circumstances, as an offer to buy or to sell or a solicitation to buy or sell or trade in any commodities or securities named within.
All commentary is provided for educational purposes only. This material is based upon information we consider reliable. However, accuracy is not guaranteed.  Subscribers should always do their own investigation before investing in any security. Furthermore, you cannot be assured that your will profit or that any losses can or will be limited. It is important to know that no guarantee of any kind is implied nor possible where projections of future conditions in the markets are attempted. 
Stocks and ETFs may be held by principals of LeibovitVRNewsletters LLC whose personal investment decisions including entry and exit points may differ from guidelines posted.
LeibovitVRNewsletters.com cannot and do not assess, verify or guarantee the suitability or profitability of any particular investment. You bear responsibility for your own investment research and decisions and should seek the advice of a  qualified securities professional before making any investment. As an express condition of using this service and anytime after ending the service, you agree not to hold LeibovitVRNewsletters.com or any employees liable for trading losses, lost profits or other damages resulting from your use of information on the Site in any form (Web-based, email-based, or downloadable software), and you agree to indemnify and hold LeibovitVRNewsletters.com and its employees harmless from and against any and all claims, losses, liabilities, costs, and expenses (including but not limited to attorneys' fees) arising from your violation of this agreement. This paragraph is not intended to limit rights available  to you or to us that may be available under the federal securities laws.
For rights, permissions, subscription and customer service, contact the publisher at mark.vrtrader@gmail.com or call at 928-282-1275 or mail to 10632 N. Scottsdale Road B-426, Scottsdale, AZ 85254.
The Leibovit Volume Reversal, Volume Reversal and Leibovit VR are registered trademarks.
© Copyright 2023.  All rights reserved.