U.S. MARKETS:
Stocks showed a lack of direction over the course of the trading day on Wednesday, with the major averages bouncing back and forth across the unchanged line after trending
higher over the past several sessions.
The major averages eventually ended the session narrowly mixed. While the Dow edged down 40.33 points or 0.1 percent to 34,112.27, the Nasdaq crept up 10.56 points or 0.1
percent to 13,650.41 and the S&P 500 inched up 4.40 points or 0.1 percent to 4,382.78.
Despite the choppy trading, the Nasdaq and the S&P 500 extended their winning streaks to nine and eight sessions, respectively, with the latter once again reaching its
best closing level in well over a month.
The lackluster performance on Wall Street came as traders seemed reluctant to make significant moves following the recent strength in the markets.
Stocks did not succumb to profit taking, however, as optimism the Federal Reserve is done raising interest rates continued to support the markets.
Amid the focus on the outlook for interest rates, traders kept a close eye on remarks by Fed Chair Jerome Powell this morning.
However, Powell refrained from specifically addressing monetary policy, focusing his remarks on praise for the work done by the Fed's Division of Research and Statistics.
The Fed chief is also scheduled to participate in a policy panel discussion before the 24th Jacques Polak Annual Research Conference on Thursday.
Traders also largely shrugged off the results of the Treasury Department's auction of $40 billion worth of ten-year notes, which attracted average demand.
Sector News
Most of the sectors showed only modest moves on the day, contributing to the lackluster performance by the broader markets.
Gold stocks showed a substantial move to the downside, however, with the NYSE Arca Gold Bugs Index plunging by 2.8 percent.
The sell-off by gold stocks came amid a decrease by the price of the precious metal, as gold for December delivery fell $15.70 to $1,957.80 an ounce.
Considerable weakness was also visible among biotechnology stocks, resulting in a 1.5 percent drop by the NYSE Arca Biotechnology Index.
Oil producer, natural gas and brokerage stocks also saw notable weakness, while pharmaceutical and software stocks saw some strength on the day.
Other Markets
In overseas trading, stock markets across the Asia-Pacific region moved mostly lower during trading on Wednesday. While Japan's Nikkei 225 Index dipped by 0.3 percent,
Hong Kong's Hang Seng Index slid by 0.6 percent.
Meanwhile, most European stocks moved to the upside on the day. The French CAC 40 Index advanced by 0.7 percent and the German DAX Index climbed by 0.5 percent, although
the U.K.'s FTSE 100 Index bucked the uptrend and edged down by 0.1 percent.
In the bond market, treasuries have climbed firmly into positive territory over the course of the session. As a result, the yield on the benchmark ten-year note, which
moves opposite of its price, is down by 6.0 basis points at 4.511 percent.
Looking Ahead
Powell's remarks may attract more attention on Thursday.
---
VTI -TOTAL MARKET INDEX - WEEKLY. AT A DOWNTREND LINE.  BREAKOUT APPEARS UNDERWAY BUT AT RESISTANCE
U.S. DOLLAR - DAILY - DECLINE TO 50 DAY MOVING AVERAGE SO FAR HELD. IF NOT,  WE LOOK TO THE GREEN 200 DAY MOVING AVERAGE
---
U.S. DOLLAR
CANADIAN DOLLAR
URANIUM
METALS
COMMODITIES
Could We See Traditional Fall Market Rally?
---
---
CRYPTO UPDATE AS OF NOVEMBER 8, 2023:
---
---
---
---
Another Bank Bites the Dust! - Daily Reckoning
The bank failures continue, and these failures aren't happening in a vacuum; they speak to a deeper truth. The banking landscape in this country has forever changed and its cracks are revealing the deep flaws within the system. With each bailout, the system gets even weaker and the cost to insure deposits gets higher - which is ultimately passed down to depositors further eroding the value of your savings.
by James Rickards
Another bank bites the dust!
Citizens Bank was a small bank in Iowa with about $66 million in assets. Its loan portfolio consisted largely of commercial and industrial loans.
Well, this past Friday the Federal Deposit Insurance Corporation (FDIC) announced that Citizens Bank had failed due to significant hidden loan losses totaling about $15 million.
Because Citizens Bank was not a member of FDIC, the bank's losses will be the responsibility of the state of Iowa.
This is the sixth notable bank failure this year. As you might recall, the first five were Silicon Valley Bank (back in March), Silvergate Bank (a bridge from the crypto world), Signature Bank (another crypto conduit to the regular banking world), First Republic Bank and the giant Credit Suisse.
I warned in March that the failure of Silicon Valley Bank would be just the start. Now we've had five additional bank failures.
And this latest failure won't be the last. 
Americans Are Absolutely Drowning In Debt, And This Really Is The Worst Debt Crisis In All Of U.S. History -The Economic Collapse Blog
Americans find themselves drowning in debt unlike ever before. Most experts suggest the only way out of the mess is complete reboot which is another way of stating ... a financial collapse.
debtI truly wish that headline was an exaggeration. Unfortunately, for decades Americans have been extremely irresponsible with their finances. As a result, credit card debt is at an all-time high, auto loan debt is at an all-time high, mortgage debt is at an all-time high, corporate debt is at an all-time high, state and local governments all over the nation continue to get into absurd amounts of debt, and the federal government has piled up the single largest mountain of debt in the history of the world. Our whole society is absolutely drowning in debt at this stage, and the only way out is for the entire system to collapse.
On Tuesday, we learned that the total amount of credit card debt in the U.S. has now reached a new record high of 1.08 trillion dollars…
Americans now owe $1.08 trillion on their credit cards, according to a new report on household debt from the Federal Reserve Bank of New York.
Credit card balances spiked by $154 billion year over year, notching the largest increase since 1999, the New York Fed found.
"Credit card balances experienced a large jump in the third quarter, consistent with strong consumer spending and real GDP growth," said Donghoon Lee, the New York Fed's economic research advisor. 
Bond-market crash leaves big banks with $650 billion of unrealized losses as the ghost of SVB continues to haunt Wall Street - Business Insider
Just when we thought SVB's failure was a thing of the past, its long term consequences threaten some of the biggest banks. Those big banks named here are sitting on massive unrealized losses which seem to make the looming threat of collapse more of a foregone conclusion.
by George Glover
Crashing bond prices sank Silicon Valley Bank in March — and there's reason to believe that what triggered the California lender's collapse may be haunting Wall Street again.
The brutal Treasury-market meltdown has hit some of the largest financial institutions hard, dragging down the share prices of big names such as Bank of America and fueling fears that the turmoil triggered by SVB's bankruptcy may not be over just yet.
Here's everything you need to know about unrealized losses, including why they're dragging on bank stocks and whether they could trigger another financial crisis. Unrealized losses
Treasury bonds — debt instruments the government issues to fund its spending — have been on a nightmarish run since the onset of the pandemic, with investors fretting about rising interest rates and the long-term viability of the US's massive deficit
Citigroup considers deep job cuts for CEO Jane Fraser's overhaul, called 'Project Bora Bora' -CNBC
by Hugh Son
banksWhen Citigroup CEO Jane Fraser announced in September that her sweeping corporate overhaul would result in an undisclosed number of layoffs, a jolt of fear ran through many of the bank's 240,000 souls.
"We'll be saying goodbye to some very talented and hard-working colleagues," she warned in a memo.
Employees' concerns are justified. Managers and consultants working on Fraser's reorganization — known internally by its code name, "Project Bora Bora" — have discussed job cuts of at least 10% in several major businesses, according to people with knowledge of the process. The talks are early and numbers may shift in coming weeks.
Fraser is under mounting pressure to fix Citigroup, a global bank so difficult to manage that its challenges consumed three predecessors dating back to 2007. Already a laggard in every metric that matters to investors, the bank has fallen further behind rivals since Fraser took over in early 2021. It trades at a price-to-tangible book value ratio of 0.49, less than half the average of U.S. peers and one-third the valuation of top performers including JPMorgan Chase.
Why Banks Are Suddenly Closing Down Customer Accounts -DNYUZ
The reasons vary, but the scene that plays out is almost always the same.
Bank customers get a letter in the mail saying their institution is closing all of their checking and savings accounts. Their debit and credit cards are shuttered, too. The explanation, if there is one, usually lacks any useful detail.
Or maybe the customers don't see the letter, or never get one at all. Instead, they discover that their accounts no longer work while they're at the grocery store, rental car counter or A.T.M. When they call their bank, frantic, representatives show concern at first. "Oh, no, so sorry," they say. "We'll do whatever we can to fix this."
But then comes the telltale pause and shift in tone. "Per your account agreement, we can close your account for any reason at any time," the script often goes.
These situations are what banks refer to as "exiting" or "de-risking." This isn't your standard boot for people who have bounced too many checks. Instead, a vast security apparatus has kicked into gear, starting with regulators in Washington and trickling down to bank security managers and branch staff eyeballing customers. The goal is to crack down on fraud, terrorism, money laundering, human trafficking and other crimes.
In the process, banks are evicting what appear to be an increasing number of individuals, families and small-business owners. Often, they don't have the faintest idea why their banks turned against them. 
The 'biggest threat to global order since the 1930s'

More and more CEOs are considering the role geopolitics play in the health of their corporations. They can see the dangers that lie ahead if America doesn't get this latest one right; and our current leadership isn't exactly instilling confidence. If the threat exists for them, it exists for all of us. Which is why we should all be considering our investment choices carefully as these events unfold.
The 'biggest threat to global order since the 1930s' is underway and every CEO is talking about it -CNBC
mapThe United States is facing its fourth major inflection point in history since the early 20th century, and if world leaders get it wrong, the results could be similar to what occurred during the 1930s and ultimately led to World War II. That's according to Frederick Kempe, CEO of foreign policy think tank Atlantic Council, and it is a fear he says more CEOs of major corporations are focused on today.
JPMorgan CEO Jamie Dimon recently warned, "This may be the most dangerous time the world has seen in decades."
According to Kempe, that's a feeling shared in many corporate boardrooms.
"Every CEO, all the banks I am talking to, are factoring in geopolitics in their thinking in a way they didn't five years ago," Kempe said at the CNBC Global Evolve virtual summit on Thursday.
This shift has not happened suddenly with the outbreak of war in the Middle East between Israel and Hamas, Kempe said. It has been building over the past five years as a series of exogenous shocks have upended the status quo in markets.
---
America's debt bomb
$2,000 gold is just the beginning. Here's what might happen next - Sovereign Man
Will gold continue going up? We've already seen a 21% increase this year and it appears that's just the start for this new gold bull. Global tensions, both political and financial, are mounting by the day and are creating the perfect launchpad for soaring gold prices. Now is the perfect time to shore up your portfolio with physical metal.
by Simon Black
Public Law 93-373 was supposed to be so boring that Congress didn't even bother to give it a name.
You know how most laws passed by Congress have some fancy name– like the "Inflation Reduction Act" or the "USA PATRIOT Act" or some such nonsense?
Well, on November 7, 1973, US Senator James Fulbright introduced a very short bill– it was only ONE page– that didn't even have a name. But Fulbright's unnamed bill ended up being one of the most important pieces of legislation in US history.
By the time Fulbright introduced his bill, it had been two years since the legendary "Nixon Shock" of 1971. That was when US President Richard Nixon implemented wage and price controls, and canceled the US dollar's convertibility into gold.
Nixon famously promised the American public that there wouldn't be any negative consequences from his actions. Yet inflation hit 3% the following year, in 1972. Then 4.7% in 1973. Then 11.2% in 1974.
---
The fuse on America's debt bomb just got shorter -Fox Business
The US debt problem is not news to anyone ... unless you've been living under a rock for the last several decades. What may be news is that we've incurred as much additional debt in six months than what we did in the previous 12. This is a non-sustainable trajectory by anyone's measures. The downward spiral this will create in our financial markets is nothing short of terrifying!
by E.J. Antoni
debtIf you thought it was scary when the Treasury Department recently dropped a financial bomb, announcing the deficit for fiscal year 2023 was $1.7 trillion dollars, please sit down before you read on. The Treasury just released new numbers projecting borrowing of $1.6 trillion in just the first half of fiscal year 2024.
As if the 23 percent growth in last year's deficit wasn't enough, the Treasury is now on track to borrow almost as much in just six months as it did in the previous 12. That's nearly a doubling of the deficit. It means the Treasury is on track to borrow over $3 trillion this fiscal year, 50 percent more than previously estimated by the Congressional Budget Office.
Besides the pandemic in 2020, America has never run deficits like the previous, current, or next quarter, at $1 trillion, $776 billion, and $816 billion, respectively. In the four quarters that preceded the pandemic, the Treasury had an average deficit of under $300 billion, about half to one-third of today's levels.
To be clear, borrowing was much too high even before 2020. But the fact that borrowing is now almost three times as high speaks volumes about how quickly things are spiraling out of control. The federal government's financial situation resembles a stereotypical bomb from a cartoon or cinema, spherical in shape with an impractically long fuse.
---
Russia Makes Huge Announcement on BRICS Currency -Watcher.guru
BRICS has been talking about launching their own currency for a while now, and that time may finally be here. The growing interest in BRICS by countries throughout the world is making this transition a very believable - perhaps inevitable - reality moving forward. What this will do to the value of the dollar remains to be seen, but most experts suggest it will not be a favorable change as it relates to the buck's future.
by Vinod Dsouza
The 15th BRICS summit in August this year ended on a high note as the alliance inducted six new countries into the bloc. The induction of new countries is historic, as the group decided on expansion after more than a decade. The expansion comes at a time when BRICS is working on the formation of a new currency to challenge the US dollar. In the latest update, Russia's former advisor to the President and economist-turned-politician, Sergey Glazyev, made a huge announcement on the formation of the upcoming BRICS currency.
Sergey's statements indicate that BRICS is serious about launching a new currency to take on the US dollar. Going by Russia's economist comments, the new BRICS currency might be launched during the 16th summit in 2024. 
---


---
OPPORTUNITY TO ACCESS MARK LEIBOVIT'S PROPRIETARY VOLUME REVERSAL INDICATOR - THIS IS THE ONLY PLACE TO DO IT!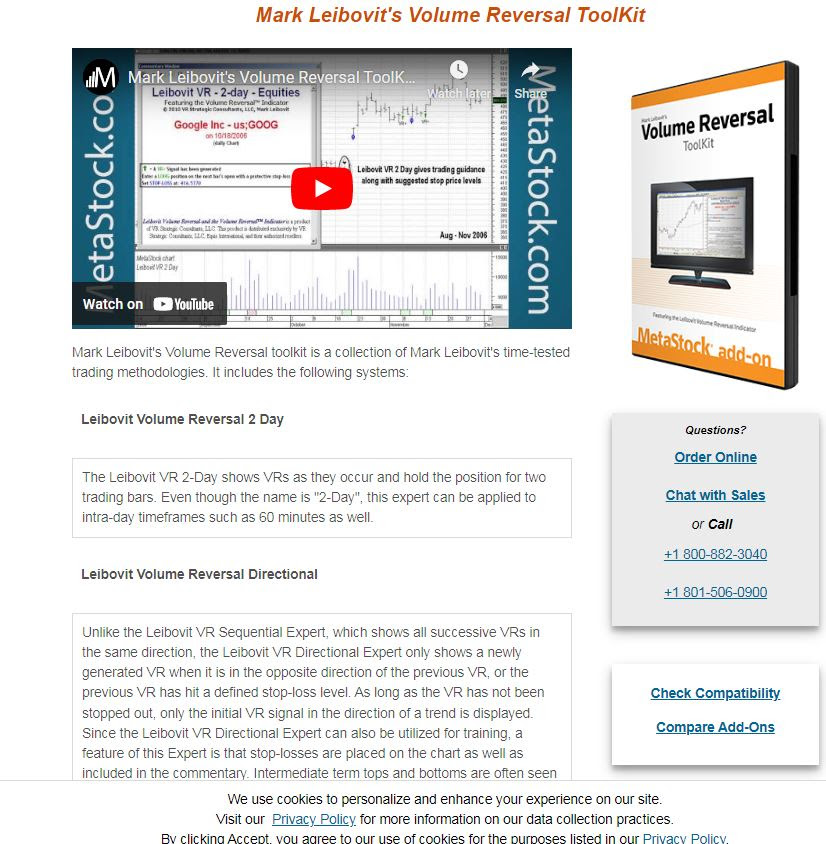 ---
---
---
FROM 2007 - REP RON PAUL:

---
THE CASE FOR ABOLISHING THE FEDERAL RESERVE
G EDWARD GRIFFIN
The President's Working Group on Financial Markets
known colloquially as the Plunge Protection Team, or "(PPT)" was created by Executive Order 12631,[1] signed on March 18, 1988, by United States President Ronald Reagan.
As established by the executive order, the Working Group has three purposes and functions:
"(a) Recognizing the goals of enhancing the integrity, efficiency, orderliness, and competitiveness of our Nation's financial markets and maintaining investor confidence, the Working Group shall identify and consider:
(1) the major issues raised by the numerous studies on the events in the financial markets surrounding October 19, 1987, and any of those recommendations that have the potential to achieve the goals noted above; and
(2) the actions, including governmental actions under existing laws and regulations (such as policy coordination and contingency planning), that are appropriate to carry out these recommendations.
(b) The Working Group shall consult, as appropriate, with representatives of the various exchanges, clearinghouses, self-regulatory bodies, and with major market participants to determine private sector solutions wherever possible.
(c) The Working Group shall report to the President initially within 60 days (and periodically thereafter) on its progress and, if appropriate, its views on any recommended legislative changes."
Plunge Protection Team
"Plunge Protection Team" was originally the headline for an article in The Washington Post on February 23, 1997, and has since been used by some as an informal term to refer to the Working Group. Initially, the term was used to express the opinion that the Working Group was being used to prop up the stock markets during downturns.[5 Financial writers for British newspapers The Observer and The Daily Telegraph, along with U.S. Congressman Ron Paul, writers Kevin Phillips (who claims "no personal firsthand knowledge" and John Crudele,[8] have charged the Working Group with going beyond their legal mandate.[failed verification] Charles Biderman, head of TrimTabs Investment Research, which tracks money flow in the equities market, suspected that following the 2008 financial crisis the Federal Reserve or U.S. government was supporting the stock market. He stated that "If the money to boost stock prices did not come from the traditional players, it had to have come from somewhere else" and "Why not support the stock market as well? Moreover, several officials have suggested the government should support stock prices."
In August 2005, Sprott Asset Management released a report that argued that there is little doubt that the PPT intervened to protect the stock market.[10] However, these articles usually refer to the Working Group using moral suasion to attempt to convince banks to buy stock index futures.
Former Federal Reserve Board member Robert Heller, in the Wall Street Journal, opined that "Instead of flooding the entire economy with liquidity, and thereby increasing the danger of inflation, the Fed could support the stock market directly by buying market averages in the futures market, thereby stabilizing the market as a whole." Author Kevin Phillips wrote in his 2008 book Bad Money that while he had no interest "in becoming a conspiracy investigator", he nevertheless drew the conclusion that "some kind of high-level decision seems to have been reached in Washington to loosely institutionalize a rescue mechanism for the stock market akin to that pursued...to safeguard major U.S. banks from exposure to domestic and foreign loan and currency crises." Phillips infers that the simplest way for the Working Group to intervene in market plunges would be through buying stock market index futures contracts, either in cooperation with major banks or through trading desks at the U.S. Treasury or Federal Reserve.
---
The Exchange Stabilization Fund protects the FED.   
We already know the FED is lying that raising interest rates will reduce price inflation. The Exchange Stabilization Fund (ESF) is an emergency reserve account that can be used by the U.S. Department of Treasury to mitigate instability in various financial sectors, including credit, securities, and foreign exchange markets. The U.S. Exchange Stabilization Fund was established at the Treasury Department by a provision in the Gold Reserve Act of 1934.
https://en.wikipedia.org/wiki/Exchange_Stabilization_Fund
Gold market manipulation: Why, how, and how long? (2021 edition)
---
---
COME ON, DAD. IT'S TIME TO EAT
DISCLAIMER:
WE ARE NOT FINANCIAL ADVISORS AND DO NOT PROVIDE FINANCIAL ADVICE
The website, LeibovitVRNewsletters.com, is published by LeibovitVRNewsletters LLC.
In using LeibovitVRnewsletters.com (a/k/a LeibovitVRNewsletters LLC) you agree to these Terms & Conditions governing the use of the service. These Terms & Conditions are subject to change without notice. We are publishers and are not registered as a broker-dealer or investment adviser either with the U.S. Securities and Exchange Commission or with any state securities authority.
All stocks and ETFs discussed are HYPOTHETICAL and not actual trades whose actual execution may differ markedly from prices posted on the website and in emails. This may be due internet connectivity, quote delays, data entry errors and other market conditions. Hypothetical or simulated performance results have certain inherent limitations as to liquidity and execution among other variables. PAST RESULTS ARE NOT NECESSARILY INDICATIVE OF FUTURE FORECASTING ACCURACY OR PROFITABLE TRADING RESULTS.
All investments are subject to risk, which should be considered on an individual basis before making any investment decision. We are not responsible for errors and omissions. These publications are intended solely for information and educational purposes only and the content within is not to be construed, under any circumstances, as an offer to buy or to sell or a solicitation to buy or sell or trade in any commodities or securities named within.
All commentary is provided for educational purposes only. This material is based upon information we consider reliable. However, accuracy is not guaranteed.  Subscribers should always do their own investigation before investing in any security. Furthermore, you cannot be assured that your will profit or that any losses can or will be limited. It is important to know that no guarantee of any kind is implied nor possible where projections of future conditions in the markets are attempted. 
Stocks and ETFs may be held by principals of LeibovitVRNewsletters LLC whose personal investment decisions including entry and exit points may differ from guidelines posted.
LeibovitVRNewsletters.com cannot and do not assess, verify or guarantee the suitability or profitability of any particular investment. You bear responsibility for your own investment research and decisions and should seek the advice of a  qualified securities professional before making any investment. As an express condition of using this service and anytime after ending the service, you agree not to hold LeibovitVRNewsletters.com or any employees liable for trading losses, lost profits or other damages resulting from your use of information on the Site in any form (Web-based, email-based, or downloadable software), and you agree to indemnify and hold LeibovitVRNewsletters.com and its employees harmless from and against any and all claims, losses, liabilities, costs, and expenses (including but not limited to attorneys' fees) arising from your violation of this agreement. This paragraph is not intended to limit rights available  to you or to us that may be available under the federal securities laws.
For rights, permissions, subscription and customer service, contact the publisher at mark.vrtrader@gmail.com or call at 928-282-1275 or mail to 10632 N. Scottsdale Road B-426, Scottsdale, AZ 85254.
The Leibovit Volume Reversal, Volume Reversal and Leibovit VR are registered trademarks.
© Copyright 2023.  All rights reserved.
[/fusion_text][/fusion_builder_column][/fusion_builder_row][/fusion_builder_container]