I just wanted to take a second and say thank you to all the brave men & women who have served, who continue to serve and even this who will serve. You are what makes this country great.
---
WHAT IS THE CANNABIS/ 
VICE

 NEWSLETTER?

While economic cycles come and go, and the lower end of the leisure market suffers from people having less money for fun when times are tough, the pursuit of a good time and the good life are universal goals. While you may feel alcohol or marijuana is socially irresponsible, it is not for investors or traders. We feel there is no reason to sit on the sidelines and miss out on opportunity. Recognizing that both the present state of poor liquidity and volatility of the Cannabis/Marijuana market in equities is still in its early stages, I have created the 'VR Cannabis Vice Letter' which provides investors, portfolio managers and traders diversification not only covering  Cannabis/Marijuana but offering recommendations in the entire 'Vice' sub-sector which includes alcohol, weapons and defense, gaming, entertainment, travel including cruises, luxury goods including jewelry, and luxury cars (e.g. a Tesla), fast food restaurants and even big pharma (drugs are Vice  too!).
---
---
I will be attending MJBiz all this week and taking the week 'off ',  so the Cannabis 
Vice

 Letter will only be sending Bulletins (as needed). All VRtrader.com newsletters will be affected.  This is the biggest Cannabis show of the year!

The Marijuana Business Factbook 2017 projects overall marijuana sales at the retail level in the U.S. will reach between $5.1- $6.1 billion in 2017. And that by 2021 that number could top $17 billion (which would represent a 300% increase from 2016).

The largest, oldest and most trusted B2B cannabis trade show, MJBizCon, is THIS WEEK – more than 15,000 cannabis professionals, VCs, entrepreneurs, CEOs, leaders, etc will be in attendance.

Marijuana Business Daily's Marijuana Business Conference & Expo (MJBizCon) will be held November 15-17, 2017 at the Las Vegas Convention Center. Pre-Conference workshops will be held Tuesday, Nov 14.

More than 650 exhibitors ready for serious business discussions; 110+ top-notch speakers with 9 tracks that make up 45 sessions in total. [This is strictly a B2B event, not for patients or consumers.]

Qualified media, register for press credentials here: https://mjbizconference.com/press-pass-registration/

Interviews to preview the event and/or at the event are available.

Highlights from this year's MJBizCon also include:

First time in the Las Vegas Convention Center – allowing greater space for a bigger, better MJBizCon.

The Business of Hemp Forum: An Exclusive pre-show workshop (Tues. Nov 14, 8am-5 pm).

Minorities in Cannabis Luncheon: Networking lunch Wed, Nov 15 at 12:45 pm (Advance registration is required).

Keynote Speaker George Blankenship: Former Executive, Tesla Motors, Apple Computer & Gap (Wed, Nov 15).

The #MJBizCon Mixer: Industry Celebration & Benefit Event (Weds. Nov 15, 5-7PM).

Since 2012, Marijuana Business Daily's annual B2B conference has been the biggest networking opportunity of the year. Attendees include a dynamic mixture of industry veterans, top newer firms, and emerging launches. All seven key industry sectors will be fully represented: dispensaries and rec retailers, wholesale growers, professional and financial services, infused product makers, private equity investors, ancillary products and tech, and testing labs.

Cassandra Farrington is the Co-Founder and CEO of Marijuana Business Daily. Cassandra was previously a VP at Citigroup. Her entrepreneurial spirit helped her transition to this new field where she oversees business strategy and a team of journalists, technology pros, customer service specialists and financial experts to publish the range of B2B premium and free content sites.

Chris Walsh, Editorial VP oversees the industry trade publications Marijuana Business Daily and Marijuana Business Magazine. He also programs and keynotes the Marijuana Business Conference & Expo and leads the research team behind the company's reports, including the Marijuana Business Factbook. Chris has more than a decade of professional experience as a business reporter and is the first journalist in the U.S. to cover the marijuana industry full-time.
---
Naturally Splendid Begins Exports of NATERA® Products to Australia
Naturally Splendid Enterprises Ltd. ("Naturally Splendid" or "NSE") (TSX-V:NSP) (OTCQB:NSPDF) (Frankfurt:50N) is pleased to announce that it has begun shipping NATERA® branded products to a significant Australian distributor.
The first shipment of NATERA® branded products have cleared customs in Australia and arrived at our distributor's warehouse. The second shipment that was valued at $140,000CDN, was shipped in a 40' container and has now left our Pitt Meadows distribution facility destined for our distributor's facilities. Naturally Splendid has formed a strategic alliance with an Australian distributor, a multi-divisional distribution company with distribution reach through multiple channels including retail; food service; and the practitioner markets. Between the Australian distributors eight wholly owned subsidiaries they have clients that represent several thousand points of sales.
Naturally Splendid President Mr. Craig Goodwin states, "This is a historic point in the global expansion of the hemp market. We continue to see governments in many regions of the world revising their regulations to allow for commercial sale of consumer hemp products and their derivatives, thus creating significant revenue opportunities for Naturally Splendid. Australia is just the latest country to revise their hemp regulations. It is expected that several additional countries will also revise their regulations within the next 18 months thus creating an expanding opportunity for the technologies and products that Naturally Splendid has developed as it relates to hemp. Products derived from industrial hemp for food, cosmetics, skincare, pet nutrition and care, will continue to find new markets and Naturally Splendid is pleased to be a leader in expanding to new territories as we did in 2016 with South Korea".
On November 12, 2017, it is expected that defined regions of Australia will approve and accept hemp products for human consumption. In anticipation of this event, Naturally Splendid has been pro-active in securing additional special permits allowing for the shipment of hemp products prior to the proposed date. Naturally Splendid has the necessary approvals to be an accepted importer prior to the official date and possess a special six-month permit for full access to the country.
Naturally Splendid CEO, Dave Eto states, "In keeping with our strategy to invest in our branded products and away from bulk sales, we have invested four months of extensive work with our Australian distributor and navigated through regulatory obstacles resulting in the successful order to Australia and so begins our journey with Canadian hemp products throughout a country of 24.5 million people." The NATERA® brand allows us to effectively manage sales and branding opportunities by focusing on "top of mind" marketing and promotion. We will also leverage other brands within the Naturally Splendid collection as sales progress."
Hemp seeds are soon to be legalized as a food by Food Standards Australia and New Zealand (FSANZ), opening the door to a new consumer market for hemp protein, hemp seed oil and hemp milk, all of which are already very popular among the health conscious.
"Hemp Business Journal estimates the total retail value of all hemp products sold in the U.S. to be at least $688 million for 2016. We estimate the hemp industry will grow to $1.8 billion in sales by 2020, led by hemp food, body care, and CBD-based products. The data demonstrates the hemp industry is growing quickly at 22% five-year CAGR and being led by food and body care products, with Hemp CBD products showing a 53% AGR," said Sean Murphy, the Founder and Publisher of Hemp Business Journal.
About Naturally Splendid Enterprises Ltd.
Naturally Splendid is a biotechnology and consumer products company that is developing, producing, commercializing, and licensing an entirely new generation of plant-derived, bioactive ingredients, nutrient dense foods, and related products. Naturally Splendid is building an expanding portfolio of patents (issued and pending) and proprietary intellectual property focused on the commercial uses of industrial hemp and non-psychoactive cannabinoid compounds in a broad spectrum of applications.
--------------------------
Innovative Industrial Properties, Inc. (IIPR) released its financial results for the quarter that ended on September 30th.
Third Quarter Operational and Financial Highlights
During the quarter, the company recorded $334,000 in net income on $1.6 million in revenue. The revenue is from the rent paid by PharmaCann at the cultivation facility in New York and by Holistic at the Maryland Property.
IIPR increased its total investment in the Maryland Property to approximately $16.9 million, resulting in an adjustment to Holistic's base rent at the Maryland Property to approximately $2.6 million per year. In August, Holistic received final approvals from the Maryland Medical Cannabis Commission for both cultivation and processing of medical-use cannabis, and also received provisional approval for dispensing medical cannabis.
As of November 8th, the company had identified and was in various stages of reviewing approximately $100 million of potential properties for acquisition.
After the quarter ended, IIPR raised $15 million by selling 600,000 preferred shares at $25 each. The company expects to use the net proceeds to invest in specialized industrial real estate assets that support the regulated medical-use cannabis cultivation and processing industry and for general corporate purposes.
Acquisition Activity
After the quarter, the company acquired two medical-use cannabis cultivation facilities in sale-leaseback transactions with subsidiaries of Vireo Health in New York and Minnesota for an aggregate consideration of $8.4 million, which includes a $1.0 million tenant improvement allowance available in each transaction for additional improvements at each property.
After the quarter ended, IIPR acquired a property in New York for approximately $3.4 million (excluding transaction costs) in a sale-leaseback transaction, and concurrently entered a triple-net lease for the entire property with a subsidiary of Vireo to operate a medical-use cannabis cultivation and processing facility. Vireo and its subsidiaries operate one cultivation and processing facility and four registered medical-use cannabis dispensaries in Minnesota, and one cultivation and processing facility and four registered medical-use cannabis dispensaries in New York, and are provisionally approved to cultivate and process medical-use cannabis in Pennsylvania. The tenant is responsible for paying all structural repairs, maintenance expenses, insurance and taxes related to the property, and the lease provides that the Company will fund up to $1.0 million as reimbursement for future tenant improvements at the property. The initial annualized base rent for the property is $660,000, or 15% of the sum of the purchase price and the tenant improvement allowance made available for the property, and subject to annual increases at a rate of 3.5%. The Company also receives a property management fee under the lease equal to 1.5% of the then-current base rent throughout the term. The initial lease term is 15 years, with two options to extend the term of the lease for two additional five-year periods.
After the quarter ended, IIPR acquired a property in Minnesota for approximately $3.0 million (excluding transaction costs) in a sale-leaseback transaction. Upon the closing, the company entered a triple-net lease for the entire property with another subsidiary of Vireo to operate a medical-use cannabis cultivation and processing facility. The tenant is responsible for paying all structural repairs, maintenance expenses, insurance and taxes related to the property, and the lease provides that the company will fund up to $1.0 million as reimbursement for future tenant improvements at the property. The initial annual base rent for the property is $600,000, or 15% of the sum of the purchase price and the tenant improvement allowance made available for the property, and subject to annual increases at a rate of 3.5%. The company also receives a property management fee under the lease equal to 1.5% of the then-current base rent throughout the term. The initial lease term is 15 years, with two options to extend the term of the lease for two additional five-year periods.
Outlook
---
---------------------
CannaRoyalty provides an update on Rich Extracts
CannaRoyalty Corp. (CSE: CRZ) (OTCQX: CNNRF) ("CannaRoyalty" or the "Company"), a fully integrated, active investor and operator in the legal cannabis industry today provided an update on Rich Extracts ("RE"). As disclosed in the Company's last financial statements, a lawsuit was previously filed against RE by CURA, a raw materials supplier for payment of debts owing. CannaRoyalty successfully negotiated a settlement agreement between the two parties, but RE was subsequently unable to successfully deliver on the terms of the settlement.
The Company was informed today that Mr. R. Wilkinson, the principal of Rich Extracts, was arrested in Nebraska earlier this week, for possession of marijuana with intent to distribute. The possession and distribution of marijuana are illegal in Nebraska. This development has accelerated the Company's efforts to enforce on its security interest in Rich Extracts and remove Mr. Wilkinson from the Rich Extracts extraction business. Following these recent developments, CannaRoyalty has alerted the Oregon Liquor Control Commission (OLCC). CannaRoyalty intends to work with the OLCC and relevant state authorities to take all available legal action to realize its security over Rich Extracts and its extraction facility.
As previously announced CannaRoyalty has advanced approximately USD$2.75 million in debt to Rich Extracts, and CannaRoyalty has the right to convert USD$2.15 million of this debt into a 30% royalty stream on Rich Extracts' gross sales in perpetuity.
About CannaRoyalty
CannaRoyalty is an active investor and operator in the legal cannabis sector. Our focus is building and supporting a diversified portfolio of growth-ready assets in high-value segments of the cannabis sector, including research, consumer brands, devices and intellectual property. Our management team combines a hands-on understanding of the cannabis industry with seasoned financial know-how, assembling a platform of holdings via royalty agreements, equity interests, secured convertible debt, licensing agreements and its own branded portfolio.
---------------------------------
Isodiol International Inc. Signs Letter of Intent to Acquire Bradley's Bioscience Inc., Expands Into Vaping and THC Additive Industries
November 9, 2017 - Vancouver, BC – Isodiol International Inc. (CSE: ISOL) (OTC: ISOLF) (FSE: LB6A.F) (the "Company" or "Isodiol"), a global Bioactive Phytoceutical innovator specializing in the development of pharmaceutical and wellness products, is pleased to announce the Company's entrance into the vaping industry by signing a Letter of Intent ("LOI") to acquire Bradley's Bioscience Inc., a leading manufacturer and distributer of hemp oil and nicotine e-liquids.
Bradley's Bioscience entered the vaping market with its nicotine e-liquids, created to serve as an innovative reduced-risk product compared to traditional cigarettes. Through this agreement, the company will expand its product offerings to include non-CBD lines, hemp oil vaping e-liquids, THC additives, and organic men's grooming products.
"The global e-cigarette and vaping market is poised to be a $61.4 billion-dollar industry by 2025, and there is a definite need for standardization in the industry," said Marcos Agramont, CEO of Isodiol. "This acquisition gives Isodiol the ability to penetrate a new market segment, where we can continue to provide consumers with high-quality products including a safer alternative to smoking."
Bradley's Bioscience manufactures more than 500+ nicotine products across several brands; all of which are compliant with current FDA regulations and approved for sale in both the United States and internationally.
"Isodiol has played a pivotal role in our success over the years, by providing us and our private label consumers with the security of top tier products, supply chain consistency, a wealth of expanding knowledge and a solid support network," said Joe Bradley, CEO of Bradley's Bioscience. "I look forward to strengthening our brands across all industries to benefit consumers and I am confident that our products effect lives in a positive way. By partnering with Isodiol, we will be able to scale our business and grow our distribution channels across the United States and into International markets."
-------------------------
https://secure.livingwithpain.org/paths/4l/1jdl/?afid=1070&sid=4338
-----------------------
Aurora Cannabis: Trudeau Vows Legalization And Canadian Pot Stocks To Soar
Prime Minister Turdeau has vowed nation-wide legalization of cannabis.
Aurora Cannabis iis sitting on cash and well postitioned to expand nationwide.
Aurora Cannabis just finished large indenture conversion into stock, with large savings to the company.
About a month ago, Canadian Prime Minister Trudeau announced that he intended on having cannabis be legal throughout the entire nation and hopes to have this accomplished by July. For established Canadian cannabis companies, this expansion could result in increased sales. Canadian Pot company Aurora Cannabis (OTC: OTCQX:ACBFF) has also just finished a conversion of indenture to stock that will save the company in costs. The result has given the company a significant rise in their stock price with further growth ahead.
Trudeau hopes to legalize across the nation
Prime Minister Trudeau hopes that the entire nation can have legal recreation and medical marijuana in Canada by July. While there are some that are concerned about the pace at which the federal government wants to proceed, there are already considerable laws in place with medical marijuana to help guide the federal government's standards.
The government hopes to achieve a C$1.00 tax per gram for recreational marijuana. This is considered a major win for producers as it is not too high (The amount works out to be about 10% on a purchase).
https://seekingalpha.com/article/4122819-aurora-cannabis-trudeau-vows-legalization-canadian-pot-stocks-soar
--------------------
Private legal marijuana stores, online government sales planned for Alberta
Plans are underway for legal marijuana to be sold in Alberta through private bricks-and-mortar stores, but online sales will be controlled by the government, Postmedia has learned.
Legislation governing the sale of weed once it becomes legal July 1 will be introduced in the legislature next week.
Government-controlled online sales is meant to alleviate safety concerns raised by Albertans in response to the NDP's planned pot framework, released Oct. 4, sources say.
The proposed hybrid system means private stores will bear the brunt of the financial risk, rather than taxpayers.
--------------------
Marijuana Investors Hear Pitches from Dozens of Start-ups in Vegas Nov 12-14
Arcview Investor Forum
On the heels of the makers of Corona making a $190 million investment into a cannabis company, more than 200 high net-worth investors from around the world will gather in Toronto at the Arcview Investor Forum next week to consider opportunities from dozens of promising cannabis companies in a "Shark Tank" like format. The Arcview Investor Network includes more than 600 accredited investor members who have put more than $155 million behind 165 cannabis-related companies.
Taking place at The M Resort for two days beginning Monday, November 13th and Tuesday, November 14th, investors will be reviewing pitches from dozens of companies who competed fiercely for the slots from an initial field of hundreds of applicants. Krishna Andavolu, host and executive producer of VICE's Weediquette, will deliver a keynote speech. Athletes For Care co-founders Jake Plummer, Nate Jackson, and Eben Britton (NFL) and Riley Cote (NHL) will be participating in a panel discussing cannabis and its role in professional sports.
"Marijuana sales just began in Nevada, the party capital of the world. And they are about to start in California, the 6th largest economy in the world. Not far behind will be Canada, the 10th largest economy in the world. To say that investors and entrepreneurs are salivating over this, would be a bold understatement. Arcview is where they are placing their bets," said Troy Dayton, CEO and co-founder of The Arcview Group.
To get a sense of what to expect at Arcview see this short video.
Who:The Arcview Investor Network and dozens of promising cannabis companies.
What: A few select media representatives will be invited to witness presentations from pitching companies. Throughout the day, select reporters will be able to interview high net worth investors who have recently invested in the sector or are considering it, companies that have recently been funded, and elected officials that support legalization.
When: Monday, November 13th and Tuesday, November 14th from approximately 9:00AM – 4:00PM
Where: The M Resort, 12300 S Las Vegas Blvd, Henderson, NV 89044
How: Members of the media must apply for press credentials by emailing abbybenjamin@arcviewgroup.com
http://mjinews.com/toronto-arcview-investor-forum-17/
----------------------------------------
First Look at the Proposed Canadian Cannabis Tax Framework
While several provinces have announced their plans for recreational cannabis distribution and retail operations, industry stakeholders have been waiting for an announcement on the Canadian cannabis tax framework and that moment has now arrived.
On Nov. 10, 2017, the Department of Finance Canada released a proposed excise duty framework for cannabis, with the framework open for a public consultation period until Dec. 7.
According to the proposed framework, the combined federal and excise duty rates on cannabis, both medical and recreational, would place a maximum total excise tax on cannabis flower of C$1 per gram or 10% of the producer's final sale price, whichever is higher. Tax revenue from the excise tax would be split equally between the federal government and the province or territory of sale, with Canada estimating $1 billion in tax revenue per year.
In addition to the excise tax on producers, cannabis would be taxed under the Goods and Services Tax/Harmonized Sales Tax, which the consumer would pay at the point of sale. For example, 1 gram of dried cannabis at a pre-duty price of C$8 would have an excise tax of C$1 and then a GST/HST of C$1.17, so the consumer would pay a total of C$10.17.
"I'm very comfortable that the level of taxation that has been determined as appropriate in this case achieves our goals of keeping the price sufficiently low to be competitive with an illicit market, while at the same time not creating an incentive for the consumption and purchase of this drug," said Bill Blair, Parliamentary Secretary to the Minister of Justice, as reported by CTV News.
One of Canada's major players in medical cannabis believes that the proposed excise rate is acceptable for the legal market.
"Today's proposed rate, ten percent on top of existing HST falls within the limit of an acceptable tax framework and is in line with Management's expectation," said Bruce Linton, CEO of Canopy Growth Corporation (TSX: WEED), in a press release. "The proposed rate should allow Canopy Growth and other industry players of various sizes to compete with the black market on price point."
While Canopy Growth found the proposal acceptable, the same can't be said for some of Canada's provinces.
"The provinces believe that level of clawback from the federal government is unacceptable because really they're not doing anything, they're not doing anything major; the provinces will be responsible, the municipalities too, for regulation, for implementation, for things like education and ongoing work to implement all of this stuff," said Alberta Finance Minister Joe Ceci, as reported by CTV News. "I'll be sending a letter immediately on behalf of all of the provinces back to the federal government saying that's unacceptable and we need to get in a room together to work this out."
Individuals and organizations can submit feedback on the proposed Canadian cannabis tax framework to fin.cannabis-taxation-cannabis.fin@canada.ca by Dec. 7.
Canadian cannabis stocks rallied on today's news, with the Canadian Marijuana Index increasing 4.74% by market closing. Emerald Health Therapeutics (TSXV: EHA) and Aurora Cannabis (TSX:ACB) both gained more than 10% today, with increases of 10.65% and 14.85%, respectively.
http://mjinews.com/proposed-canadian-cannabis-tax-framework/
---
---
---
---
After an early move to the downside, stocks turned mixed over the course of the trading session on Friday. While the tech-heavy Nasdaq crept into positive territory, the Dow and the S&P 500 remained stuck in the red. The S&P 500 and the Dow Jones Industrial Average ended the week lower for the first time in nine weeks. For the week, the Dow lost 0.5 percent and the S&P 500 slipped 0.2 percent. The Nasdaq gave up 0.2 percent for the week, snapping six weeks of weekly gains. On Friday, the major averages ended the day on opposite sides of the unchanged line. While the Nasdaq inched up 0.89 points or less than a tenth of a percent to 6,750.94, the Dow slipped 39.73 points or 0.2 percent to 23,442.21 and the S&P 500 edged down 2.32 points or 0.1 percent to 2,582.30.
The yield on 10-year Treasuries punched through 2.40 percent, joining a spike in European sovereign rates. Junk bonds stabilized after 3 days of declines. Global equities hit historic highs during the week as investors were encouraged by solid earnings and synchronized global economic growth. As a result, the yield on the benchmark ten-year note, which moves opposite of its price, advanced by 6.9 basis points to 2.40 percent.
Wall Street remained focused on Washington and the promise of tax cuts. Republican tax writers in the House and Senate are scrambling to find ways to make the math work on their respective tax plans. The House Ways and Means Committee hammered together a bill and sent it toward the House floor for a vote promised next week, while the Senate Finance Committee revealed a proposal it intends to mark up on Monday. After the Senate plan's release Thursday, Sen. Jeff Flake voiced fears about the effect of broad cuts on the national debt. The budget resolution approved by Congress allows it to pass a plan that adds as much as $1.5 trillion to federal budget deficits over a decade. While the nonpartisan Congressional Budget Office has not scored the Senate plan, it estimated that an earlier version of the House bill would increase federal budget deficits by $1.7 trillion over 10 years. The current plans appear to come nowhere close to canceling out tax cuts with new revenue. The House is on track now to hold a vote before Thanksgiving, and the Senate perhaps soon after. But it's far from clear either measure can pass in the opposing chamber, let alone be combined into one bill that can clear both and land on Trump's desk.
Republican plans to overhaul US taxes includes a provision to cut the corporate tax rate from 35% to 20%. The House Republicans' proposal would make the cut immediately, while the Senate Republicans' plan would delay the cut for two years, which freaked out Wall Street. The corporate tax cut is the single most important part of Republicans' proposals. The Tax Policy Center estimates that the House plan would cost the government $2 trillion in revenue over the next 10 years, and that is a problem because they can only blow a $1.5 trillion hole in the budget. On its face, cutting corporate taxes is a good idea. Most economists believe that it is more efficient to tax people, not companies. Taxes on companies discourage them from making investments and encourage them to move profits abroad to tax havens. There are strong arguments that lower corporate taxes would increase economic growth, especially if corporate tax cuts were targeted to provide relief for companies that invest in new equipment, or hire more employees or for more research and development. The problem with Republican proposals to reduce corporate taxes is that the $2 trillion in cuts are not replaced by other revenues. Thus, the government would borrow money to cut corporate taxes, on the bet that the economy will grow faster and make up for the shortfall. It almost certainly won't. The Tax Foundation, an ideologically conservative think tank, finds that even with increased economic growth, the Republican tax plan will lead to $1 trillion in lost government revenues, and more government debt. There is a very simple solution to pay for corporate cuts. Hike income taxes on the rich.
Currently, the top federal income tax rate, applied to incomes above $480,000, is 39.6%. Among wealthy countries, that rate is comparatively low. Researchers from the Brookings Institution estimate that raising the US's top income tax rate by 10 percentage points—in line with the rates in Japan and Sweden—would generate about $100 billion in government revenue every year. That would pay for a large portion of the corporate tax cuts. A review of the academic literature by the IMF found that an increase in the top income tax rate is unlikely to negatively impact the US economy. And an analysis by a researcher at Uppsala University concluded that the US could raise its top income tax rate above 70% on the very rich without a significant negative impact on the economy. That could pay for some hefty corporate tax cuts. The current plan to cut corporate tax rates and individual rates for the wealthy just doesn't add up. You can't eat your cake and have it, too.
The more we dig into the tax plan, the more it seems the whole scheme was just slapped together with bailing wire and duct tape. Take the plan to eliminate the tax credit for adoptions. That idea didn't sit well with Pro-Life, pro-family evangelicals. Late yesterday, the House Ways and Means Committee realized their error and added the credit back to their bill. The question remains – what were they thinking? And the answer is – they weren't. They're just looking to get a bill passed and they aren't paying attention to details.
Crude oil was down slightly as expectations OPEC and other producers will extend their production cut agreement were offset by U.S. drillers adding the most oil rigs in a week since June, indicating output will continue to grow. U.S. energy companies added nine oil drilling rigs in the week to Nov. 10, the second increase in three weeks, bringing the total count up to 738. Meanwhile, the political situation in Saudi Arabia remains sufficiently volatile to spike crude prices at any given time. Over the past week, Saudi security officials rounded up dozens of members of Saudi Arabia's political and business elite in a corruption purge. War in Yemen, a dispute with the Gulf emirate of Qatar and growing tension with Iran is a concern to investors too. We saw that this week as West Texas Intermediate briefly popped up to $57.92, its highest since July 2015.
The University of Michigan consumer sentiment index fell to 97.8 from 100.7 in October. Gauges of both current and future expectations declined — but the index still was at its second-highest level since January. There was a slight rise in expectations for inflation over the next year, and growing expectations of increasing interest rates.
A new report from the Institute for Policy Studies shows inequality is growing. According to the report, three men – Bill Gates, Jeff Bezos, and Warren Buffet – have collectively more wealth than the 160 million poorest Americans, or half the population of the United States. The study shows the bottom 19 percent of Americans are financially underwater, meaning they have zero or negative net worth. Even those low- and middle-income families who do have some wealth often don't have any liquid assets — cash or savings — at their disposal. Over 60 percent of Americans report not having enough savings to cover a $500 emergency.
---
MARKET STATS FOR FRIDAY, NOVEMBER 11, 2017:
The DJ Industrials closed down 39.73 at 23422.21. 23602.12 was thre record high posted November 7.
The SPX closed down 2.32 at at 2582.30. 2597.02 was the record high posted on November 7. Short term support is at 2575 and SPX 2566, with resistance at 2597 and 2632.
The Dow Transports closed down 16.14 at 9501.36. A new bull market high at 10080.51 was posted on October 13.
The Nasdaq Comp closed up .89 at 6750.94. 6795.52 was the record high posted on November 7.
The Russell 2000 closed up .26 at 1475.27. 1514.94 was the record high from October 5.
S&P/TSX Composite Index closed down 42.83 at 16039.26 while the S&P/TSX Venture Composite Index closed up 3.28 at 796.48. The Canadian Dollar via the FXC Exchange Traded Fund closed down .01 77.79.
Gold closed down 9.60 at 1275.90. The recent high was posted on September 8 at 1353.00. The July 6, 2016 high at 1373.70 is the next big upside target. The XAU Index closed down 1.28 at 80.60.
Silver closed down .09 at 16.96. The recent intermediate high was at 20.85 on July 4, 2016.
Platinum closed down 9.00 at 932.00.
Palladium closed down 15.00 at 998.00. Bull market high at 1025.00 posted on November 9. I've been targeting Palladium toward 1100, but be prepared for a $50 to $100 shakeout that could come at any time.
Copper closed down .0105 at 3.0695. Posted a new high at 3.231 on October 16. Trend is up but getting tired for some reason.
Crude Oil closed down .43 at 56.74. The recent high si 57.92 posted on November 8. A pullback to 52.80 cannot be discounted at this time. I've been writing for weeks that Crude Oil may be in the early stages of push toward 65.00 between now during 2018. Meanwhile, a pullback to 52.85 is something traders need to consider with 48.00 as next big support.
Natural Gas closed up .013 at 3.213 (December contract).
Uranium as posted on https://www.uxc.com/
Bitcoin traded at a new bull market high at 7879.06 on November 8 and closed at 6715.94 at November 10. A retracement back to 6150 is now possible. Go to coindesk.com for the latest quote. The Bitcoin Investment Trust - GBTC - closed down 46.25 at 880.00. Recall, GBTC ouched 1025.74 on September 1 and THEN traded down 481.00 on Septmber 14.
CryptoCurrency Market Capitalizations. CHECK THIS OUT - TOP 100 CRYPTOS:
U.S. Treasury Bonds closed down 1 18/32 at 152 10/32.
The U.S. Dollar Index closed down .053 at 94,391. The recent bear market low was 91.011, on September 8. The recent high is 95.15 from October 27. Th big bull market high is 103.63 from December 28. It appears the U.S. Dollar Index is trying to forge out a trading bottom and we're long.
The VIX (Volatility Index) closed up .79 at 11.29. The July 26, 2017 low at a near-historic 8.84 reading has yet to be broken.
---
---
---
Produced by Sean Hannity!
---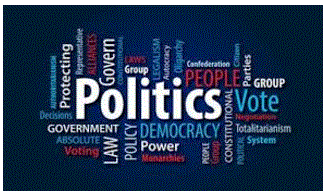 EARLY BIRD VIP TICKETS - 40% Sold Already! - 2018 WORLD OUTLOOK CONFERENCE - VANCOUVER B.C. - FEBRUARY 2-3.
We've had a record first-weekend response to the VIP Early bird ticket campaign for the 2018 World Outlook Financial Conference February 2nd & 3rd at the Westin Bayshore Conference Centre in Vancouver. Don't be disappointed - get your tickets before Nov 25th for $50 off. It is worth every penny - here are just a few very profitable calls from last year's Conference:
Mark Leibovit recommended the Bitcoin Investment Trust (GBTC) @$110 - it is currently @ $928.89!
James Thorne recommended Bombardier @ $2.00 and today it is $3.02
And Ryan Irvine's recommended small cap IRD @$2.50 and it was taken over at a $4.25 only 3 months after the event!
Founder and host Michael Campbell invites you to join him and some of the English speaking world's finest independent analysts, gathered together for one purpose - to help you make more money from your current and future investments, and perhaps more importantly, protect what you've worked so hard for to this point.
And for a limited time VIP tickets are available at our EARLY BIRD prices! These tickets have sold out every year and last year - in record time! So don't delay. Reserve seating, VIP breakfast and VIP lunch, the exclusive Investor Kit and Special Reports PLUS limited time discounted accommodation packages at the Westin Bayshore.
And don't forget - student tickets are FREE when you buy at least one ticket for yourself. Bring a young person and expose them to the important financial issues that will impact their lives.
CLICK HERE to ORDER TODAY
http://moneytalks.net/events/world-outlook-conference-2018.html
-------------------------------
Overstock.com goes for largest digital coin offering ever at $500 million.
Overstock.com's majority-owned subsidiary tZero plans to raise up to $500 million in what could be the largest initial coin offering ever.
Initial coin offerings, or ICOs, are sales of new digital coins for projects based on the blockchain technology of digital currencies bitcoin and ethereum. Technically anyone with an internet connection and bitcoin or ethereum can participate, although fears of government crackdown have prompted several ICOs to prevent U.S. investors from participating officially.
The token sales have raised at least $3.04 billion, according to financial research firm Autonomous Next.
Overstock CEO Patrick Byrne announced Tuesday that tZero is expected to launch a digital token sale on Nov. 15. The sale is scheduled to last until Dec. 31.
The company confirmed to CNBC it plans to raise up to $500 million in the coin sale. If they reach their goal, the ICO will surpass the largest token sale to date, Filecoin's $262 million ICO in September.
"While many doubted, the tZERO team worked hard to be at the tip of the spear in creating and launching credible, capable and institutionally scalable blockchain technologies for crypto assets," Byrne said in a release. "Today those efforts are attracting interest from both the crypto community and the largest global institutional funds."
Initial coin offerings remain highly contentious. The U.S. Securities and Exchange Commission issued an investor bulletin this summer warning about the risks of ICOs, while China banned them outright in September. Poorly developed ICOs, some of whose projects are barely more than a white paper right now, have been hacked or clogged the ethereum network, causing the price of ethereum to drop.
Overstock launched its Medici Ventures division in 2014 to oversee the e-commerce giant's work in blockchain technologies. Medici has majority ownership of tZero but reported a pretax loss of $3.3 million in the second quarter, $400,000 more than the same quarter last year.
The e-commerce company's stock has swung in the last several weeks as the company announced plans to launch a digital coin trading platform and investors bet on the stock as a way to profit from the latest in blockchain technology.
https://www.cnbc.com/2017/10/25/overstock-com-goes-for-largest-digital-coin-offer-ever-at-500-million.html
Overstock.com, Inc. operates as an online retailer in the United States. The company operates through two segments, Direct and Partner. It offers brand name, non-brand name, and closeout products, including furniture, home decor, bedding and bath, housewares, jewelry and watches, apparel and designer accessories, health and beauty products, electronics and computers, and sporting goods, among other products; and sells various books, magazines, CDs, DVDs, and video games. The company also provides handcraft, fresh produce and other food, and insurance products. Overstock.com, Inc. sells its products and services through its Internet Websites located at overstock.com, o.co, and o.biz, as well as through the United States based third party logistics providers to international customer. The company was formerly known as D2-Discounts Direct and changed its name to Overstock.com, Inc. in October 1999. Overstock.com, Inc. was founded in 1997 and is based in Midvale, Utah.
-------------------
Governments Not Taking Bitcoin Disruption Lightly Says Citigroup CEO FEATURED
While Wall Street heavies publically shamed bitcoin and its users, Citigroup is taking a more nuanced approach. In a wide-ranging interview at a futuristic conference in New York City, its CEO describes in detail how his firm, the fourth largest bank in the United States by total assets, just behind Wells Fargo, Bank of America, and JP Morgan Chase, will confront the world's most popular cryptocurrency, bitcoin.
For the last few years, The Year Ahead Summit at Bloomberg headquarters has drawn among the most important members of the world's financial community. The day 8 November 2017 was no different, as Citigroup Inc. CEO Michael Corbat sat with Erik Schatzker to look toward 2018.
Mr. Schatzker's very first question was about bitcoin. For the moment, stock market valuations, equity prices, treasuries, the overall world and US economies, were shoved aside in favor of a topic dominating industry conversation, cryptocurrency.
Governments Not Taking Bitcoin Disruption Lightly Says Citigroup CEO
And that's an important point, of course, but it's also quite a turn of events for Citigroup as well. Its being invited to the party at all after embarrassingly historic government bailouts to the tune of many, many billions of taxpayer dollars is itself newsworthy. Even stereotypical welfare queens have more shame, it would appear.
In fairness, perhaps the broader company has learned to eat a bit of humble pie. It does seem so. CEO Michael Corbat, who ascended to that position in 2012 (a full four years beyond bailout fiascos), answered humbly, "You won't hear us be dismissive in terms of the nascent technology [like bitcoin] because it's real and there is something there," Mr. Corbat assured.
Governments to Introduce Digital Currencies
He also expressed the thought he doesn't believe "governments are going to take lightly other people coming-in [such as bitcoin, bitcoin-related businesses] and potentially disrupting their abilities around data, around tax collection, around money laundering, around know-your-customer," Mr. Corbat warned.
"It's likely that we're going to see governments introduce, not cryptocurrencies, I think cryptocurrency is a bad moniker for that, but a digital currency," he predicted.
This is in line with governments from Russia to Uruguay, announcing investigatory commissions on creating state-backed tokens to actual pilot programs. It's not out of the realm of possibility other, more established, countries could be considering versions of their own.
Governments Not Taking Bitcoin Disruption Lightly Says Citigroup CEO
Mr. Corbat did manage to express concern at bitcoin's flouting of regulatory banking laws, such as Know-Your-Customer and Anti-Money Laundering, which make larger banks that much less nimble and more friction-filled, comparatively. Bitcoin's relative anonymity and difficulty in immediately tracing transactions were also areas of worry for the banker.
Finally, the Citigroup CEO was asked about the company's most famous investor, Prince Al-Waleed bin Talal of the Saudi royal family. The prince just weeks ago pronounced bitcoin an "Enron in the making," in sharp contrast to Mr. Corbat's present interview remarks. He also discussed the company's position on Prince Al-Waleed's subsequent arrest, stating all the facts had not come in yet and that Citigroup was taking a wait-and-see approach.
---------------------------------
Israel's economy has again proven to be one of the strongest in the world.
The Israeli shekel is currently the world's 2nd-strongest currency, according to a new report by the German global banking and financial services company Deutsche Bank.
The report ranked China's yuan as the world's strongest currency.
Deutsche Bank's strategic foreign currency analyst Dr. Gautam Kalani reported that during the past 12 months, the shekel has appreciated 6.1 percent against the currencies of Israel's main trading partners, such as the US dollar, the British pound, the euro and the yen.
A nearly nonexistent inflation rate and low unemployment have helped propel Israel to the No. 3 spot on a list of the world's most stable and promising economies for 2016 published by the Bloomberg financial news agency in April.
Israel's economy continues to perform well by international standards. In January, Israel cracked the top 10 on the 2017 Bl
https://unitedwithisrael.org/israeli-shekel-emerges-as-worlds-2nd-strongest-currency/?utm_source=MadMimi&utm_medium=email&utm_content=Israeli+Shekel+World
---
---
WALL STREET RAW RADIO - SATURDAY, NOVEMBER 11, 2017: Focus on the upcoming Las Vegas MJBIZCON Cannabis show!
http://tinyurl.com/ybu6e4oe
GUESTS INCLUDE:  Jennifer Sanders (CNS Equity),   Henry Weingarten (The Astrologers Fund) and Sinclair Noe (EatTheBankers.com), Harry Boxer (TheTechTrader.com), and Kyle Dennis (RagingBull.com).
FOR ADVERTISING AND SPONSORSHIP INQUIRIES: