The S&P 500 gained 0.4% on Wednesday, helped by softening trade tensions, easing anxieties over U.S. monetary policy, and rebounding oil prices ($52.20/bbl, +$2.54, +5.1%). The Dow Jones Industrial Average gained 0.4%, the Nasdaq Composite gained 0.9%, and the Russell 2000 gained 0.9%. During the recent stock market rally, the market has shown a propensity not only to buy beaten-down stocks, but also to buy on intraday dips. Wednesday was no exception.  The S&P 500 briefly fell into negative territory (-0.2%) in the early going, but ultimately rebounded before running into some resistance as it approached the 2600 level shortly after the release of the FOMC minutes from the December policy meeting.
Regarding the minutes, they revealed a view that the path of U.S. monetary policy is "less clear" than before, and a contention that the Fed can "afford to be patient" about future rate hikes. In light of more recent remarks from other Fed officials discussing a more patient-minded approach, namely Fed Chair Powell, the view communicated in the minutes wasn't altogether surprising.  Roughly an hour after their release, the S&P 500 was trading at a level close to where it was trading when the minutes were released at 2:00 p.m. ET.  Stock prices wavered a bit late in the day, however, after some discouraging news out of Capitol Hill. President Trump tweeted his dissatisfaction over a meeting with Congressional Democrats, calling it a "total waste of time." The S&P 500 ended off its best levels of the day, but still managed to end on an uptick in the closing minutes of trading.
The U.S. Treasury yield curve steepened a bit on Thursday, undoing the prior session's flattening. The 2-yr yield decreased four basis points to 2.55%, and the 10-yr yield added one basis point to 2.73%. The U.S. Dollar Index fell 0.8% to 95.13.
Currently, there is still great skepticism whether the rally can continue. When the market rallies again after a pullback, the computers of the algo-trading outfits will trigger buy signals. At that point, money managers don't want to be left behind. They have to show to their clients that they are not missing another important market to turn.
The background news will be positive. Here are some of the positives we expect:
Some type of agreement on trade with China.
More dovish statements by the Fed, insinuating that they may not hike interest rates again this year.
The price of oil will continue to have a good bounce, thus reducing the fears of a general credit crisis triggered by the energy sector.
It takes time for big money managers to make allocation changes. Now that they are positioned more for a bear market, only a further rally will force them into the market. We believe it will occur by February, when stock buybacks will recommence.  Therefore, we would not have short positions in most equities at this time. Even the worst stocks can be manipulated to have strong, short-term up-moves to squeeze the shorts.  However, all of the above positives will not be sufficient to extend the bull market to new highs, although we expect analysts to hype that possibility before the rally is over.
---
DJ INDUSTRIALS, OTHER INDEXES, METALS, BITCOIN AND CANADIAN CLOSING PRICES JANUARY 9, 2019

DJ INDUSTRIALS:
OTHER INDEXES:
METALS:
FOMC Minutes for the December 18-19 meeting are released at 2:00 PM EST on Thursday.
Weekly Jobless Claims to be released at 8:30 AM EST on Thursday are expected to slip to 225,000 from 231,000 last week.
U.S. December Consumer Price Index to be released at 8:30 AM EST on Friday is expected to slip 0.1% versus no change in November (2.1% versus 2.2% year-over-year). Excluding food and energy, December Consumer Price Index is expected to increase 0.2% versus a gain of 0.2% in November (2.2% versus 2.2% year-over-year).
---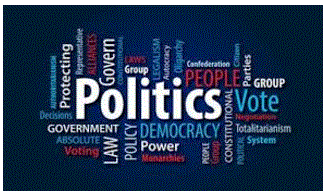 Gold lifted by weaker dollar as market ponders pace of Fed interest-rate hikes -Marketwatch
"Gold edged higher on Wednesday, buoyed by a weaker dollar as the market looks to comments from Federal Reserve officials for hints on the pace of the central bank's interest-rate hikes this year. Riskier markets, however, found relief on reported progress, though measured, for U.S.-China trade talks, limiting gains for haven gold. On Wednesday, Chicago Fed President Charles Evans said in a speech that the Fed is likely to 'eventually' push interest rates up slightly into restrictive territory if the dark clouds over the outlook clear up. Separately, however, St. Louis Fed President James Bullard told The Wall Street Journal that the U.S. economy could be pushed into a recession if the central bank presses forward with more rate increases. Against that backdrop, the U.S. Dollar Index was down 0.7% at 95.256. Softness in the U.S. dollar had offered a runway for gold to rise late in 2018, as moves in the U.S. unit can influence the attractiveness of those commodities to holders of other currencies....Taking a look at the bigger picture, analysts at Societe Generale were upbeat on the outlook for gold. 'We believe 2019 will be a turning point and would recommend investors consider increasing the gold allocation in their portfolios,' they wrote in a research note released Wednesday."
What, exactly, are we losing from the government shutdown? Not much -Washington Examiner
"If we were to rely upon the press itself to tell us what the results of the government shutdown were, we'd have to conclude that it saves lives. For we're being told by varied newspapers that three people have died in the understaffed national parks. Given that the average is six deaths in any one week, that would mean that 15 lives have been saved this past three weeks by there being no nonessential federal workers in those parks....If shutting 25 percent of the federal government saves lives and blocks u-bends then, well, do we really need all that government we generally get? It's certainly possible to argue that we don't....Our task, thus, is to look at what government currently does and work out which things it should stop doing....My list is going to be considerably more inclusive here than might be politically viable - I'd close the entirety of the departments of agriculture, education, and commerce in any and every government anywhere straight away, and then after breakfast start thinking about what else we can get along without. Your list might be very much more specific. But it is claimed that there are 650 different regulatory agencies at the federal level alone - actually, within the medical professions alone there are 650 state licensing boards, which does look like a tad bit of overkill. We can most assuredly do without one or more of these. It's an important point, though. If we do want to have less government, the absence of disaster while we currently have 25 percent less of it being instructive about whether we need quite so much as we have, then we need to have government doing fewer things."
Baby Boomers Will Bust Bulls' Best Laid Plans -Zero Hedge
"Those who own the most equities don't have a lot of time to recover before retirement, and are likely to sell into any rally. There's been an abundance of analysis on the recent swoon in stocks, but there's one key variable that often gets overlooked when determining whether and how fast the market rebounds: demographics. On that basis, the outlook isn't very good....The runway to retirement is significantly shorter, which suggests any patience with a bear market will be rather thin. Even if the next recession proves shallow, older investors, who also own the greatest percentage of equities than any other demographic cohort, will opt for more risk aversion in the decade(s) to come....The closer you are to retirement, the more risk averse you tend to be. Compounding that behavioral reality is another fact: Household wealth has been essentially stagnant for decades....None of that bodes well for tolerance with volatile and declining equity holdings. The point being that equity rallies, whether in the short or intermediate term, are likely to meet with selling from this part of the population."
Investors Should Pay Attention To Silver Momentum -Kitco
"Gold is not the only precious metal seeing a strong start in 2019. Optimism in silver is building as prices hold near their highest levels in almost six months. Mike McGlone, senior commodity strategist at Bloomberg Intelligence, said that continued financial market volatility and a weaker U.S. dollar should continue to support silver prices. 'Silver is poised in 2019 to move above a resistance level that has held the market in check for three years, in our view,' he said. 'A primary companion of higher silver prices - a weakening dollar - is likely to join the recovery in gold and industrial-metals prices.' McGlone isn't alone in his bullish outlook for silver. Ira Epstein, director of the Ira Epstein Division of Linn & Associates, Inc., also said that he is bullish on the metal in a note to clients. 'As I see it, silver is now in an uptrend. Long positions are now warranted and should be held to as long as prices don't close back under the 18-day moving average,' he said. Epstein said that he is looking for initial resistance at $15.955 but added that with its current momentum, it has room to run to $17 an ounce."
---
---
REMEMBER, THERE IS NO FREEDOM WITHOUT THE LAW, REGARDLESS OF YOUR FAITH!
---
AND
---
---
JUMP ON BOARD MARK'S FINANCIAL, POLITICAL, SPIRITUAL AND MUSICAL TIME MACHINE!
Wall Street Raw Radio is hosted by Mark Leibovit, former 'Elf' on the decades running Wall Street Week with Louis Rukeyser PBS television program and former 'Market Monitor' guest for 30 years along with Paul Kangas on the PBS' The Nightly Business Report. Mark shifts through the noise in the financial media and applies technical analysis, contrary thinking and cyclical analysis to discern trends and money-making opportunities in all the major markets.
JANUARY 5, 2019:
 
TUNE IN SATURDAY MORNINGS 10 AM EASTERN TIME AT GCNLIVE.COM
---
       TAMPA:
TUNE IN SUNDAY EVENINGS 8 PM AT WWMI 1380 THE BIZ
---
   PHOENIX:
TUNE IN SUNDAY MORNINGS 10 AM MST ON KFNN 1510 RADIO IN PHOENIX
---
LAUREL-HATTIESBURG-ELLISVILLE-COLLINS, MISSISSIPPI - THE VOICE OF THE PINEBELT
TUNE IN SUNDAYS FROM 4 PM TO 5PM CENTRAL
---
 SALT LAKE CITY AND SURROUNDINGS
 TUNE IN SUNDAYS 1 PM TO 2 PM MST - BUT  MOVING TO SATURDAY AFTERNOONS - CHECK YOUR LOCAL SCHEDULE
---
---
TUNE IN ANYTIME ON ITUNES: